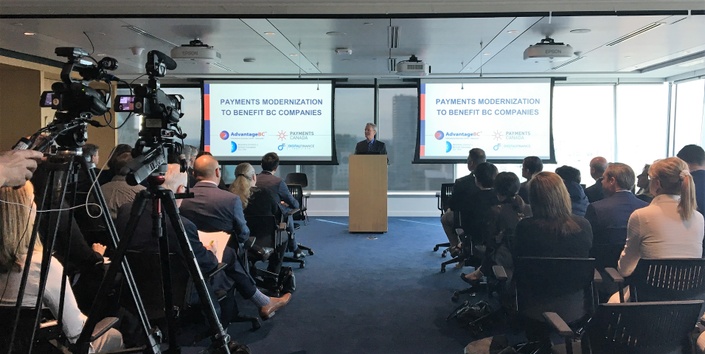 Payments Modernization: The Opportunity For BC Businesses
AdvantageBC is working with Payments Canada to help BC businesses learn how to take advantage of payments modernization.
Payments modernization will benefit BC businesses.
Put yourself in the shoes of an executive at a mid-sized B.C.-based exporter. It is 11 a.m. on the Friday of a long weekend, and your breakfast is already giving you indigestion. Well, it's not the food. It's because on Wednesday, your goods were loaded on a cargo ship in Vancouver harbour bound for Shanghai and you were expecting the payment to be in your bank account before the weekend.
What you have just learned is that the necessary processing, which includes verification of documents plus the mandatory security reviews, was not completed by the mid day cut-off time that would allow for same-day payment within the Canadian payments-settlement system. The payment will not show up in your bank account until the following Tuesday.
The closing time to initiate payments is, in fact, the same time for all of Canada – always set in Eastern Time. That is until now. Effective this September, there will be a third exchange, closing at 6:00 pm (PT) for electronic fund transfers (EFT). This enhancement is a direct result of the work AdvantageBC was doing to build the case for extending bank settlement hours so that Western Canadian companies are no longer at a disadvantage.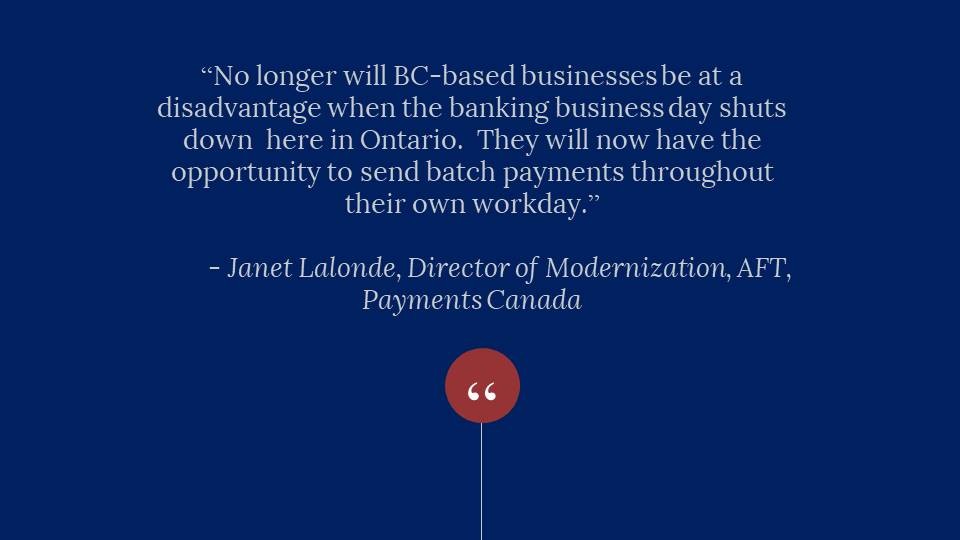 All financial transactions will be modernized.

This deadline is not limited to just trade settlement. All financial transactions will be modernized. Take, for example, a $300-million investment coming into one of the Prairie provinces. The financial institution facilitating the deal had to line up the funds days ahead of time, just to make sure it did not get tripped up by Canada's payment-settlement hours. An executive with one of the parties involved, frustrated by the Canadian system, asked whether they should take the entire transaction outside of Canada instead.

The window during which interbank payments can be made has been in place for many decades. Back then, when almost everything was done manually, the banks needed a long stretch of overnight hours to confirm and reconcile all of the details, and to calculate the net transfers between financial institutions, before the settlement window opened again the following day.
Today, however, the technology exists to make these systems much more efficient. AdvantageBC is working with Payments Canada to help companies learn how to take advantage of this opportunity.
Around the world, we can see that other countries are modernizing their interbank payments systems. Payments Canada is making changes that will enhance our reputation as a desirable jurisdiction for international commerce by giving our financial institutions the tools to exceed the services that can be found in other countries.
Extending bank settlement hours will enhance the role Canada can play as a financial-services gateway between Asia and the Americas.
Canada's banking system is already well trusted internationally. For the 9th year in a row, the World Economic Forum has ranked the Canadian banking system as the soundest in the G7 when it comes to reliability and stability. Another ranking, from London-based Z/Yen Group, puts three Canadian cities – Vancouver, Toronto and Montreal – among the top 20 financial centres on the planet. The role that Canadian financial institutions can play in international commerce can only be enhanced if our payments system is the most advanced.
You need to take advantage of this opportunity for your business.
We hosted a forum with Payments Canada to help companies learn how to take advantage of this opportunity and we are pleased to share the presentation in this online guide. Canadian businesses need access to fast, inexpensive and efficient payments methods. An outcome of modernization will be faster processing of funds, more data travelling with payments and increased funds availability.
Participate now to learn about the benefits for your business and how you can be part of the Payments Canada modernization initiative.
Here's what's included in the complimentary online guide.
1) Video presentation from Justin Ferrabee, Payments Canada's Chief Operating Officer with a level-set about payments modernization.
2) Video panel discussion with Greg Kent, Royal Bank of Canada, RBC Treasury Solutions Specialist; Jean Hope, Director, Financial & Banking Relations, BC Ministry of Finance, Banking & Cash Management Branch; and Michael Gokturk, Einstein.Exchange, CEO who share reflections about the opportunities and advantages of payments modernization.

Guide Content
Part 1: Payments Modernization Benefits For BC Businesses
Available in days
days after you enroll
Part 2: Payments Modernization Opportunities For BC Businesses
Available in days
days after you enroll
Presented By: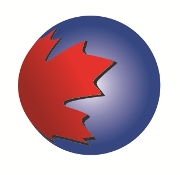 AdvantageBC International Business Centre (formerly the International Financial Centre British Columbia (IFC BC)) is a non-profit society with a mandate to promote international business in British Columbia.
Frequently Asked Questions
Why is AdvantageBC working with Payments Canada to promote payments modernization?
Payments Canada has undertaken a major modernization effort that will transform our country's entire payments ecosystem. Part of this modernization initiative, includes a new exchange window, which closes at 6:00 pm (PT), allowing originators based in the West to send files to their financial institutions closer to the end of their working day. The gateway of possibilities that this new exchange window will open for AdvantageBC's members and the BC business community is only the beginning of the advantages to come. From access to richer data through the adoption of ISO 20022 and the go-live of real-time payments capability, coupled with other milestones, the path Canada is on today will combine to strengthen British Columbia and Canada's overall competitive position as a global leader.
How long do I have access to the guide?
How does lifetime access sound? After enrolling, you have unlimited access to this guide for as long as you like - across any and all devices you own. We will update the guide with relevant information as payments modernization is underway.